الشمبانيا القبلات فقاعة سكوب صنداي
الرعاية الذاتية لا تصبح أفضل بكثير من حمام الفقاعات الساخن والشمبانيا المقرمشة!🛁 🍾
سوف تملأ مغارف الاستحمام الجديدة من Champagne Kisses Bubble حوض الاستحمام الخاص بك ببطانية فاخرة من الفقاعات ، ورائحة حلوة من الشمبانيا المتلألئة والفاوانيا وكريم اللوز.
مليئة بزيت نواة المشمش الطبيعي وزبدة الشيا التي تنعم البشرة ، ستمنحك هذه المغارف الرائعة بشرة ناعمة ومرطبة!
حمام الفقاعات لشخصين؟ تنهار في مغرفة الفقاعات الثانية للاستمتاع بحمام فقاعات رغوي للأزواج لن تنساه أبدًا! 😉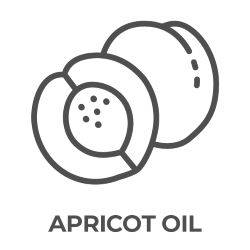 Moisturizes & soften your skin
Super-soothing moisturizer
As the tub fills, crumble your bubble scoop under the running water. Enjoy your luscious, luxurious, bubble bath!
Champagne Kisses
Smells like a burst of bubbly, sweet refreshment

Caution: For external use only. Discontinue use if irritation occurs. Do not eat.
Sodium Bicarbonate, Sodium Lauryl Sulfoacetate, Cream of Tartar, Glycerin, Cocamidopropyl Betaine, Parfum (Fragrance), Prunus Armeniaca (Apricot) Kernel Oil, Butyrospermum Parkii (Shea Butter), Citric Acid, Isopropyl Alcohol, Mica, Titanium Dioxide, Iron Oxide++