---
Sweet Almond Oil: The oil from the small but mighty almond is full of Vitamin E, A, beneficial fatty acids, protein, potassium and zinc. It's an antioxidant powerhouse making it a perfect match for your skin because it helps protect against deterioration of precious collage, helping skin stay healthy and firm.
Shea Butter: This oil rich butter derived from the nut of the West African Karite tree has been used for skin and hair care since the days of Cleopatra. Shea butter is loaded with Vitamins A and E, beneficial fats, and a mild sun protection component, making it perfect for nourishing and moisturizing dry skin, leaving it healthier and more supple.
Exotic Coconut Oil: Farmed deep in the Philippines, our coconut oil is a hydration powerhouse, helping your skin retain a glowing moisturized look you'll love.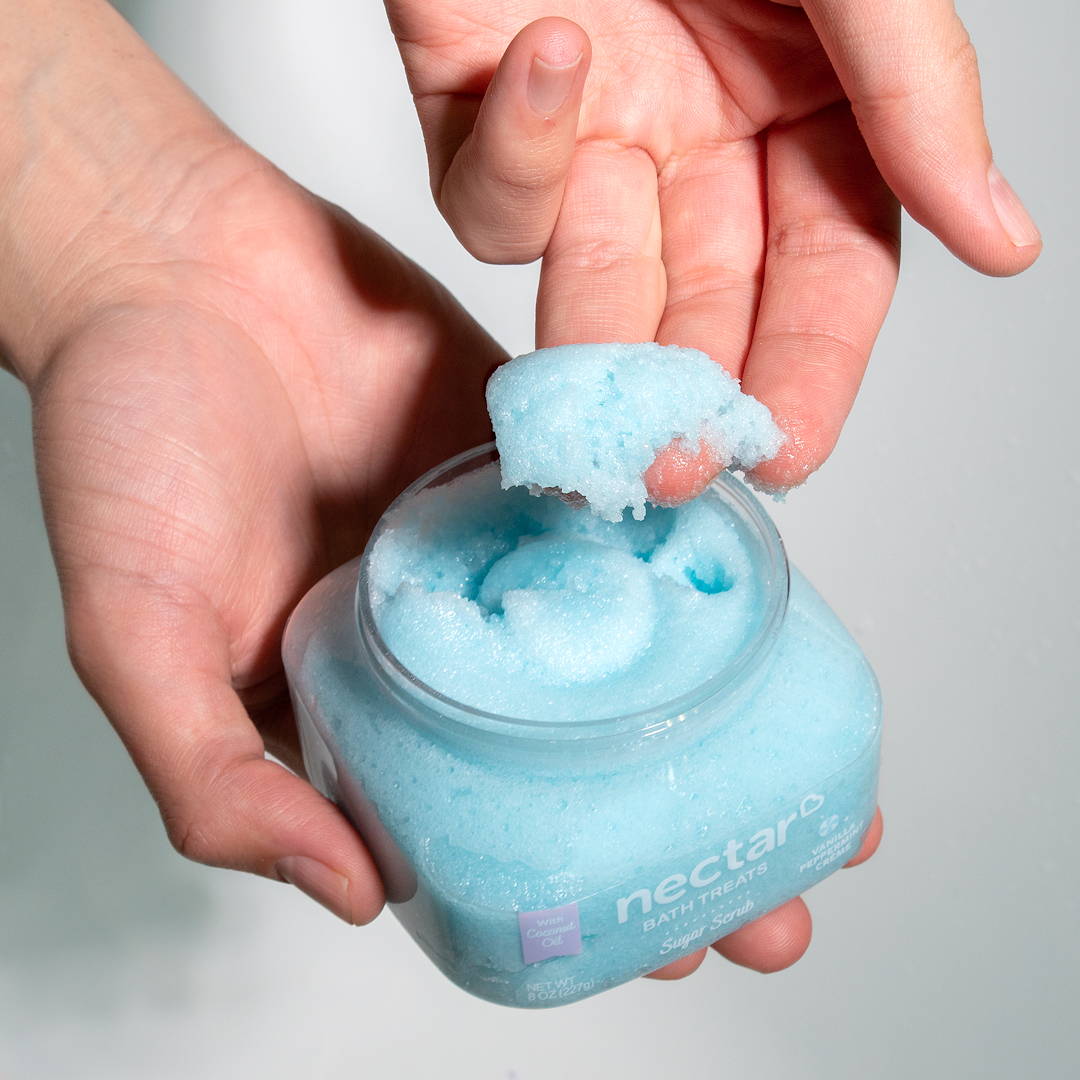 STEP 1 Don't be shy ... Scrub a generous amount onto your skin, wet or dry!
STEP 2 Scrub in circular motions and rinse with warm water.
STEP 3 Slather on whipped shea body butter for ultimate smoothness!
Use 1 - 2 times a week, and be sure to keep your scrub in a cool, dry place.