CREAMY, NOURISHING & VITAMIN RICH
عصير الفاكهة زبدة الشيا للجسم
رائحتنا الأكثر شهرة على الإطلاق هي زبدة الشيا للجسم! في الوقت المناسب لفصل الصيف ، سيذكرك مزيج الفراولة والموز والخوخ بملمس حلو ولذيذ!
تمتزج زبدة الشيا وزيت الأفوكادو وزيت نواة المشمش معًا لتكوين علاج مرطب ومهدئ للغاية لبشرتك.
معطرة برائحة عصير الفاكهة المشهورة لدينا ، لن تكون رائحتك لذيذة فحسب ، بل ستكون بشرتك ناعمة ومغذية بشكل لا يصدق!
كل 8 أونصة عصير فواكه زبدة الجسم مليء بـ:
زبدة الشيا:

 

زبدة الشيا غنية بفيتامينات أ و هـ ، والدهون المفيدة ، ومكون خفيف للحماية من أشعة الشمس ، مما يجعلها مثالية لتغذية وترطيب البشرة الجافة ، مما يجعلها أكثر صحة ونضارة.
زيت الأفوكادو:

 

يتم امتصاص هذا الزيت الغني بالفيتامينات المشتق من الأفوكادو بسهولة في بشرتك ، مما يوفر مغذيات محبة للبشرة بشكل أسرع مما يمكنك تناوله من الجواكامولي!
زيت نواة المشمش:

 

يُستخدم زيت نواة المشمش لعدة قرون في الطب الصيني ، وهو مشتق من نوى المشمش اللذيذ. غني بفيتامينات E و K ، يساعد زيت الترطيب هذا بشرتك على الاحتفاظ بالرطوبة للحصول على بشرة غنية ومتجددة.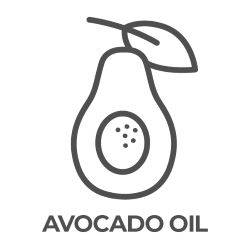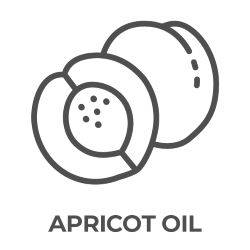 Moisturizes & soften your skin
Super-soothing moisturizer
After a bath or shower, massage into dry skin to absorb the nourishing goodness.
Fruit Smoothie
Smells like strawberry, tangerine and melon inspired summer smoothie

Caution: For external use only. Discontinue use if irritation occurs. Do not eat.
Aqua (Water), Butyrospermum Parkii (Shea Butter), Persea Gratissima (Avocado) Oil, Prunus Armeniaca (Apricot) Kernel Oil, Emulsifying Wax NF, Stearic Acid, Cetyl Alcohol, Phenoxyethanol, Caprylyl Glycol, Benzyl Alcohol, Dehydroacetic Acid, Tocopheryl, Maranta Arundinacea (Arrowroot) Powder, Parfum (Fragrance), Carthamus Tinctorius (Safflower) Seed Oil