زبدة الجسم أوشن بريز بزبدة الشيا - 8 أونصة.
تمتزج زبدة الشيا وزيت الأفوكادو وزيت المشمش معًا لتكوين علاج مرطب ومهدئ للغاية. معطرة برائحة نسيم المحيط ، لن تشم رائحة منعشة فحسب ، بل ستصبح بشرتك ناعمة ومغذية بشكل لا يصدق!
كل 8 أونصة من زبدة الجسم أوشن بريز ممتلئة بما يلي:
زبدة الشيا: زبدة الشيا غنية بفيتامينات أ و هـ ، والدهون المفيدة ، ومكون خفيف للحماية من أشعة الشمس ، مما يجعلها مثالية لتغذية وترطيب البشرة الجافة ، مما يجعلها أكثر صحة ونضارة.
زيت الأفوكادو: يتم امتصاص هذا الزيت الغني بالفيتامينات المشتق من الأفوكادو بسهولة في بشرتك ، مما يوفر مغذيات محبة للبشرة بشكل أسرع مما يمكنك تناوله من الجواكامولي!
زيت نواة المشمش: يُستخدم زيت نواة المشمش لعدة قرون في الطب الصيني ، وهو مشتق من نوى المشمش اللذيذ. غني بفيتامينات E و K ، يساعد زيت الترطيب هذا بشرتك على الاحتفاظ بالرطوبة للحصول على بشرة غنية ومتجددة.
مسحوق Arrowroot: مشتق من جذور نبات أمريكا الجنوبية ، مارانتا أرونديناسيا. تم تسمية Arrowroot بهذه الطريقة لأنه تم استخدامه بالفعل لعلاج جروح السهم! هذا الجذر الغني بالفيتامينات يمنح زبدة أجسامنا ملمسًا كثيفًا ودسمًا للحصول على لمسة نهائية تتطلب اللمس والإعجاب.
"الأفضل زبدة الجسم لقد استخدمته من أي وقت مضى. يمتص في الجلد ويترك بشرة الشتاء ناعمة ورائحة! "
~ كارول سي.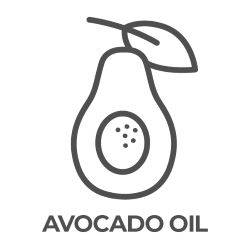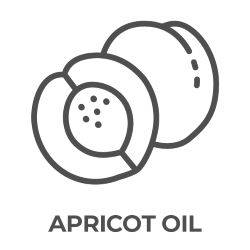 Moisturizes & soften your skin
Super-soothing moisturizer
After a bath or shower, massage into dry skin to absorb the nourishing goodness.
Ocean Breeze
Smells like cooling, clean tropical tradewinds with a warm undertone

Caution: For external use only. Discontinue use if irritation occurs. Do not eat.
Aqua (Water), Butyrospermum Parkii (Shea Butter), Persea Gratissima (Avocado) Oil, Prunus Armeniaca (Apricot) Kernel Oil, Emulsifying Wax NF, Stearic Acid, Cetyl Alcohol, Phenoxyethanol, Caprylyl Glycol, Benzyl Alcohol, Dehydroacetic Acid, Tocopheryl, Maranta Arundinacea (Arrowroot) Powder, Parfum (Fragrance), Carthamus Tinctorius (Safflower) Seed Oil