---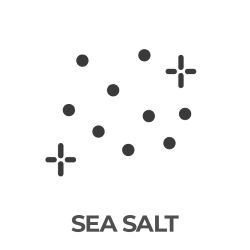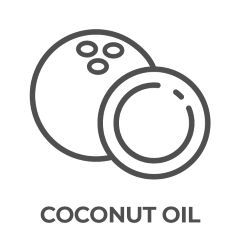 For bath: Sprinkle into your bathtub and enjoy the colorful swirls of milky moisturizing bath soak.
For the shower: Sprinkle into your hand, add water, and scrub the silky smooth mixture in. Rise with water.
Periwinkle Dream
Smells like a dreamy balance of woodsy, floral, and citrus

Caution: Do not eat. Use only as directed. Excessive use or prolonged exposure may cause irritation to skin and urinary tract. Discontinue use if rash, redness or itching occurs. Consult your physician if irritation persists. Keep out of reach of children except under adult supervision. This product contains colorants which can cling to dirt and oil residue. Always clean your tub before and directly after use to avoid the possibility of staining.
Sodium Bicarbonate, Cocos Nucifera (Coconut) Fruit Powder, Sodium Lauryl Sulfoacetate, Citric Acid, Sea Salt, Fragrance, Maltodextrin, Cocos Nucifera (Coconut) Oil, Sodium Caseinate, Mica, Titanium Dioxide, Blue 1 Lake, Iron Oxide++
Customer Reviews
Write a Review
Ask a Question
07/11/2021
LeAnne

US
Great bathsoak! Best fragrance award for sure lol!
This is my favorite bathsoak, and a great scent profile in general, and I sure hope they restock soon! A+ for this one! Thanks guys!!!
07/15/2021
Nectar Bath Treats
Hi LeAnne, We're so happy to hear that you loved the scent of your Periwinkle Dream Milkshake Bath Soak :grinning_face_with_star_eyes: Thank you for your amazing review!
04/15/2021
Hanna S.

US
Milkshake Heaven
The scent? AMAZING! The feeling? AMAZING! The ingredients? ALL NATURAL AND AMAZING!!! Makes bath time a true amazing experience. Did I mention it's amazing? Haha
04/17/2021
Nectar Bath Treats
Hi Hanna, We're thrilled that you loved the scent, feel and ingredients in our Periwinkle Dream Milkshake Bath Soak :u1F970: Thank you so much for your amazing and kind review!
03/26/2021
Tina R.

US
Amazing
I have never been a person who like to take a bath but once I tried the bath soak I became one! It's great to relax and unwind after a stressful day. My skin is so soft afterwards.
03/27/2021
Nectar Bath Treats
Hi Tina, Thank you for your lovely review! We're so happy to hear that our Periwinkle Dream Milkshake Bath Soak tunred you into a bath person Thank you SO much for giving us a try :purple_heart: