It isn't always about flowers and chocolates. Nothing wrong with traditional gifts, however a little creativity leads to a little more romance. Plan something a little extra special this year (because we all deserve some pampering). So, drop the kids off at the grandparents or the pets at a friend's and organize something special with your special someone. Here is some inspiration...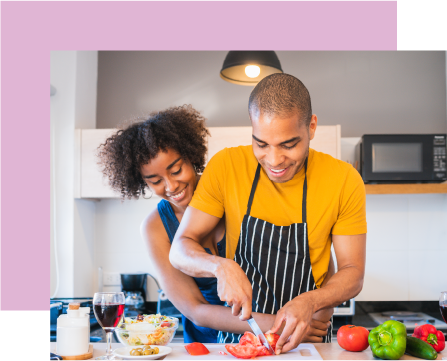 Schedule a Virtual Cooking Class
Schedule a Virtual Cooking Class Just google to find a couple's class to discover something you both will like. Prepare a romantic meal together, everything from burger to pizza to pasta to dessert. If you prefer something specific, like a taste of Italian or maybe with an Island flair, you can find it online. Check out www.classpop.com, www.delish.com or www.surlatable.com to get started.
Have an Indoor Picnic
A new idea or part two of your virtual cooking class, spread a comfy blanket and a few pillows in front of the fireplace, or television. Pop a few favorites in a picnic basket or tote – maybe some takeout, or a charcuterie board, and, of course, a bottle of wine. Enjoy the quiet time together or pull up a rom com you've been looking forward to watching.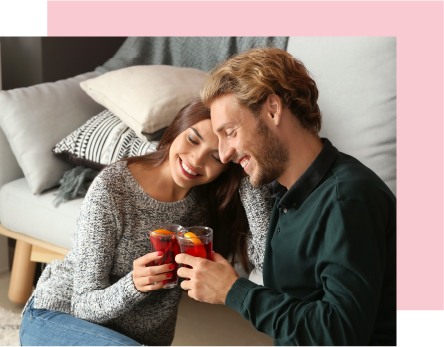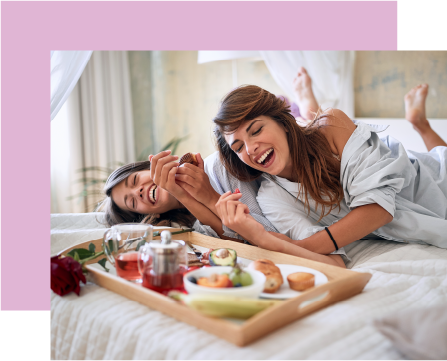 Bring Someone Breakfast in Bed
What's better than fluffy pancakes, bacon and fresh coffee? Having it in bed. Make enough for two, maybe switch out pancakes and coffee for crepes and mimosas. Grab the morning paper and get comfy in the covers to share current events, your horoscope or look for ideas for your post-pandemic vacation.  Or, maybe just some cuddle time.
Tap into an Online Dance Class
Clear some space for a Valentine's Day ballroom. Whether beginners or experts, there are so many classes to choose from. Salsa? Tango? Hip Hop? Or, twerking? Now, that's a date night. Maybe you will learn, maybe you will just laugh, but you'll have fun. Check out www.duetdancestudio.com, www.lovelivedance.com or www.fredastaire.com to schedule your session. Follow this with an Indoor Picnic!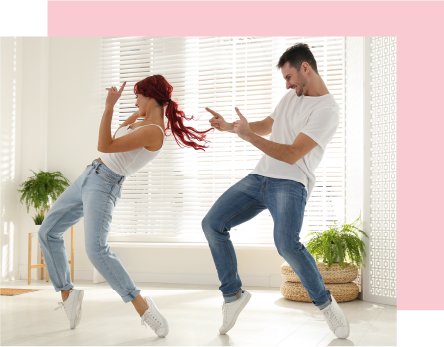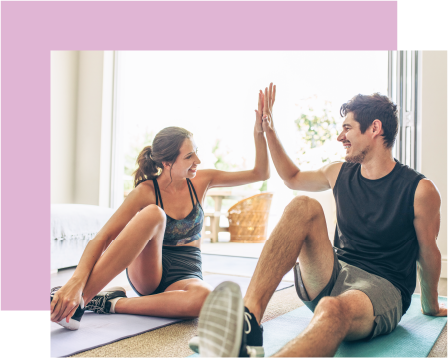 Find an Online Fitness Class
You've been promising to exercise, but there never seems to be time. Well, the gyms are closed so now is the time and taking a class together may motivate you to stick with it. Explore online – everything from Core to Cardio to Yoga. There are countless videos on YouTube or take a look at www.verywellfit.com or www.thrillist.com. Toast with a healthy smoothie after your workout.
Build a Fabulous Fort
Tired of adulting? Let that inner child come out. Bring that indoor picnic a little more indoors with a fort that you make together. Grab the pop-up tent or a king-sized sheet and a few dining room chairs. String up some holiday lights, throw the couch cushions on the floor and relax. Or, break out the bubbles or water pistols. It's a fort!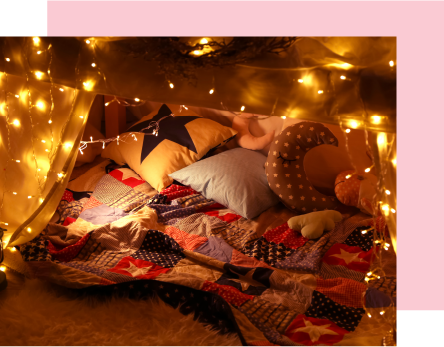 Bring on the Board Games Night
No, not Monopoly. Maybe something more sophisticated. A few of the more popular adult-themed games are Cards Against Humanity or That's What She Said can be found on www.Amazon.com or www.Target.com or go for the classic Twister – for some good, clean fun.
For Traditional Romantics

Write Love Letters to Each Other
Beautiful thoughts and emotions are sometimes easier written than said. Love letters are a lost art and would be a sweet gift and keepsake. Write from the heart, about how you met, things you love about your mate, how he or she makes you feel, tuck in a photo or two, include a favorite quote. Read them to each other or leave on each other's pillows with a rose.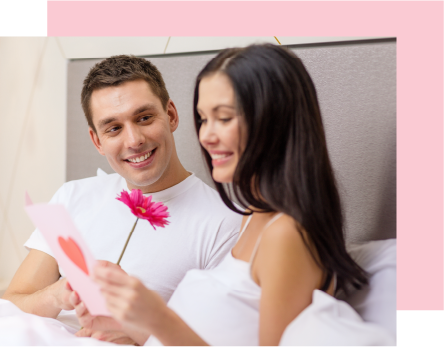 Recreate your First Date
Was it in a restaurant, a movie theatre, a carnival on a pier? Do it all over again. Maybe upgrade with a limo ride to the location, take pictures and post a side by side on Instagram, if you have some photos from your first date. Finish the evening with your online dance class or snuggle up in your fort.
Get Creative with Wine and Paint
Just want to stay home in sweats? Paint and Sip parties are a growing hobby and many are geared to couples. Pour your favorite beverage, put on some music and craft with kits that you can find on www.etsy.com, www.paintingtogogh.com or get some ideas from www.pinterest.com. Some kits include two canvases that make one piece of artwork when completed.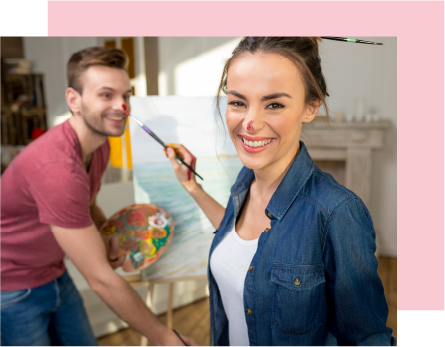 The Ultimate Intimate Date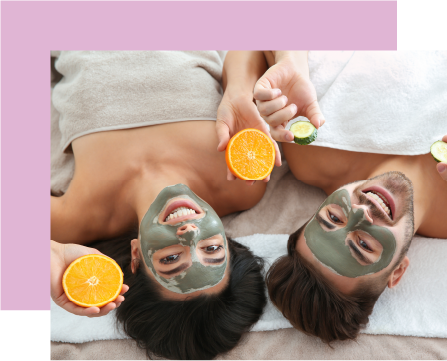 Set up a Spa Day ... or Night
You can always book a couple's massage, but wouldn't an all-day spa day at home be better? Start with facial masks like our Mix-in Masks that can be customized or choose from our pre-mixed Smoothie Masks available in delicious scents like Sweet Berry Recovery and Cucumber Cooler. Slip on one of our gentle lip scrubs to get your lips ready for some kisses.