---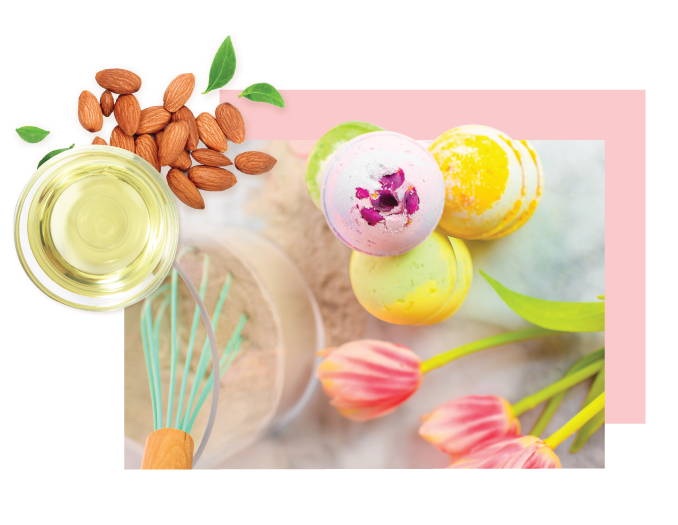 Sweet Almond Oil: The oil from the small but mighty almond is full of Vitamin E, A, beneficial fatty acids, protein, potassium and zinc. It's an antioxidant powerhouse making it a perfect match for your skin because it helps protect against deterioration of precious collage, helping skin stay healthy and firm.
Epsom Salts: Each luxurious bath bomb is packed with these stress relieving crystals perfect for relaxing your sore and tired muscles.
Kaolin Clay: This detoxifying and soothing clay, mined for centuries from Kao-ling mountain in China is a powerhouse when it comes to beautiful skin. Not only is it incredible at absorbing excess oils from the skin, it also is a pore cleansing machine!
Ingredients: Sodium Bicarbonate, Citric Acid, Magnesium Sulfate, Fragrance, Kaolin, Aqua (Water), Prunus Dulcis (Almond) Oil, Polysorbate 80, Fluorphlogopite, Mica, Titanium Dioxide, Iron Oxide, Tin Dioxide
STEP 1 Fill your clean bath tub with warm water.
STEP 2 Drop your Fruity Bliss Fizz Bar Bath Bomb into the tub.
STEP 3 Sit back and relax as your bath water transforms into a fragrant, stress melting oasis!