---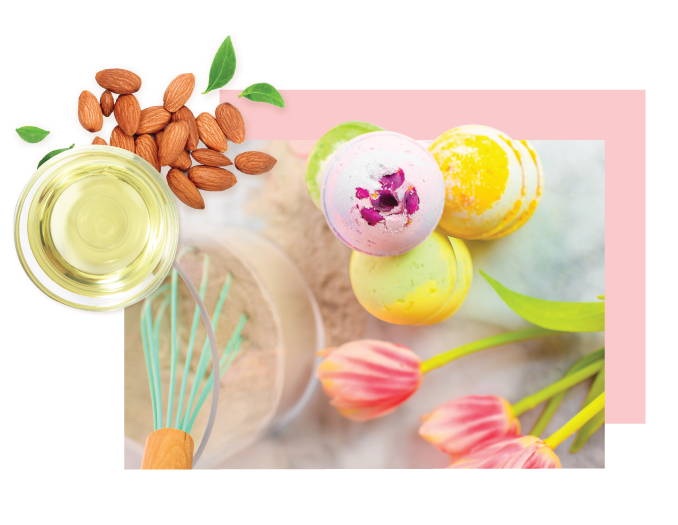 Safflower Oil: Pressed from fresh safflower seeds, this oil is jam packed with antioxidant rich Vitamin E which helps attack free radicals and give her skin the glowing look she deserves.
Epsom Salts: Each luxurious bath bomb is packed with these stress relieving crystals perfect for relaxing your sore and tired muscles.
Kaolin Clay: This detoxifying and soothing clay, mined for centuries from Kao-ling mountain in China is a powerhouse when it comes to beautiful skin. Not only is it incredible at absorbing excess oils from the skin, it also is a pore cleansing machine!
Ingredients: Sodium Bicarbonate, Sodium Lauryl Sulfoacetate, Citric Acid, Magnesium Sulfate, Water, Kaolin Clay, Fragrance, Safflower Oil, Polysorbate 80, Mica, Titanium Dioxide, Iron Oxide, Manganese Violet
STEP 1 Fill your clean bath tub with warm water.
STEP 2 Drop one of your Sugar Crush Bath Bombs into the tub.
STEP 3 Sit back and relax as your bath water transforms into a colorful & fragrant stress melting oasis!