Here you'll find a full list of all the sweet treats that are in your Mystery Box! Just tap the Learn More button under each product to learn a little more about each product or add them to your cart for your next order!
---
---
---
---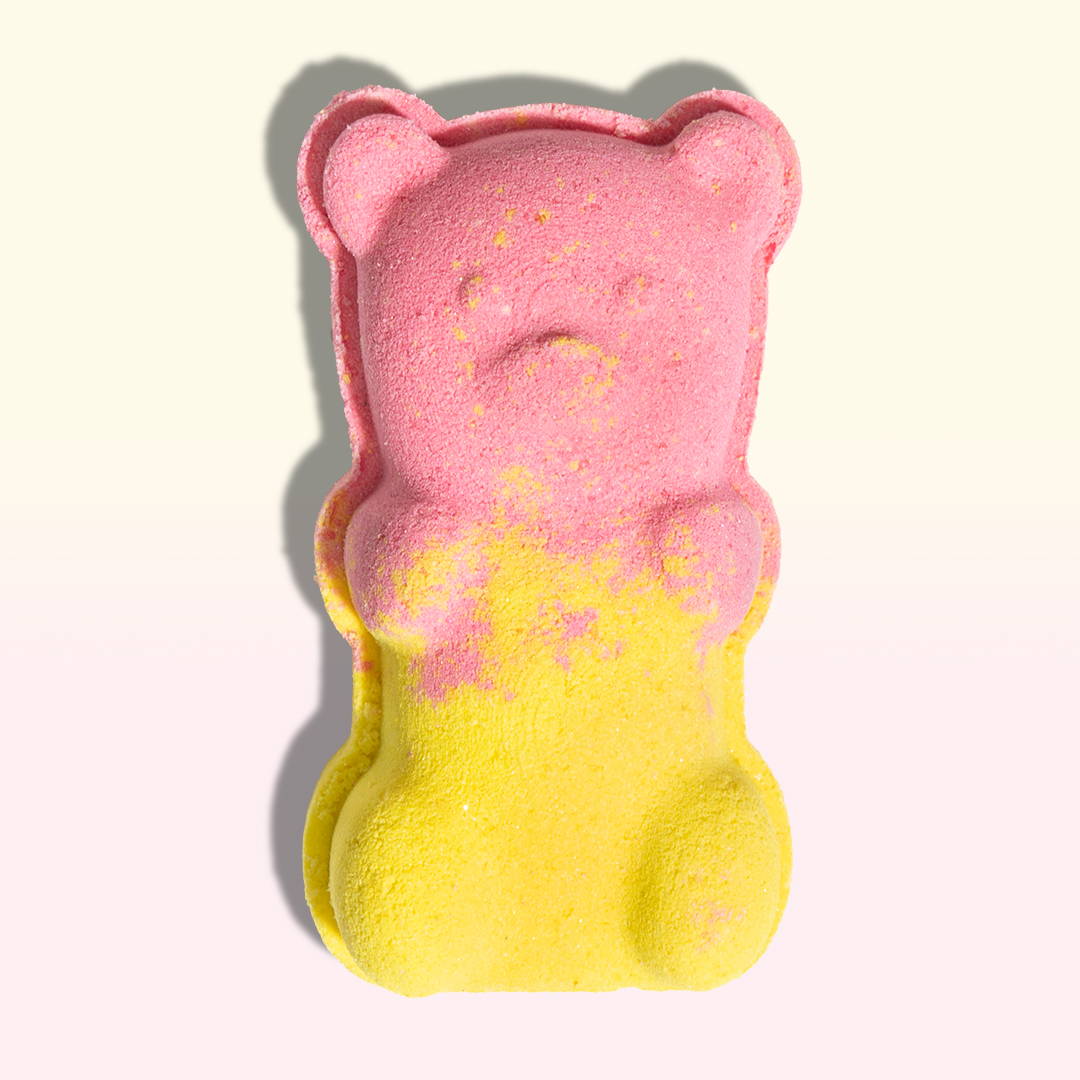 Secret Treat: Straw-bear-y Daiquiri Bear Bath Bomb
Our newest mystery bath bomb is in the shape of an adorable bear scented with our wildly popular strawberry daiquiri fragrance that can also be found in milkshake bath soak form. We may be releasing this into our main line of bath bombs soon, so stay tuned if you enjoyed yours!
---