---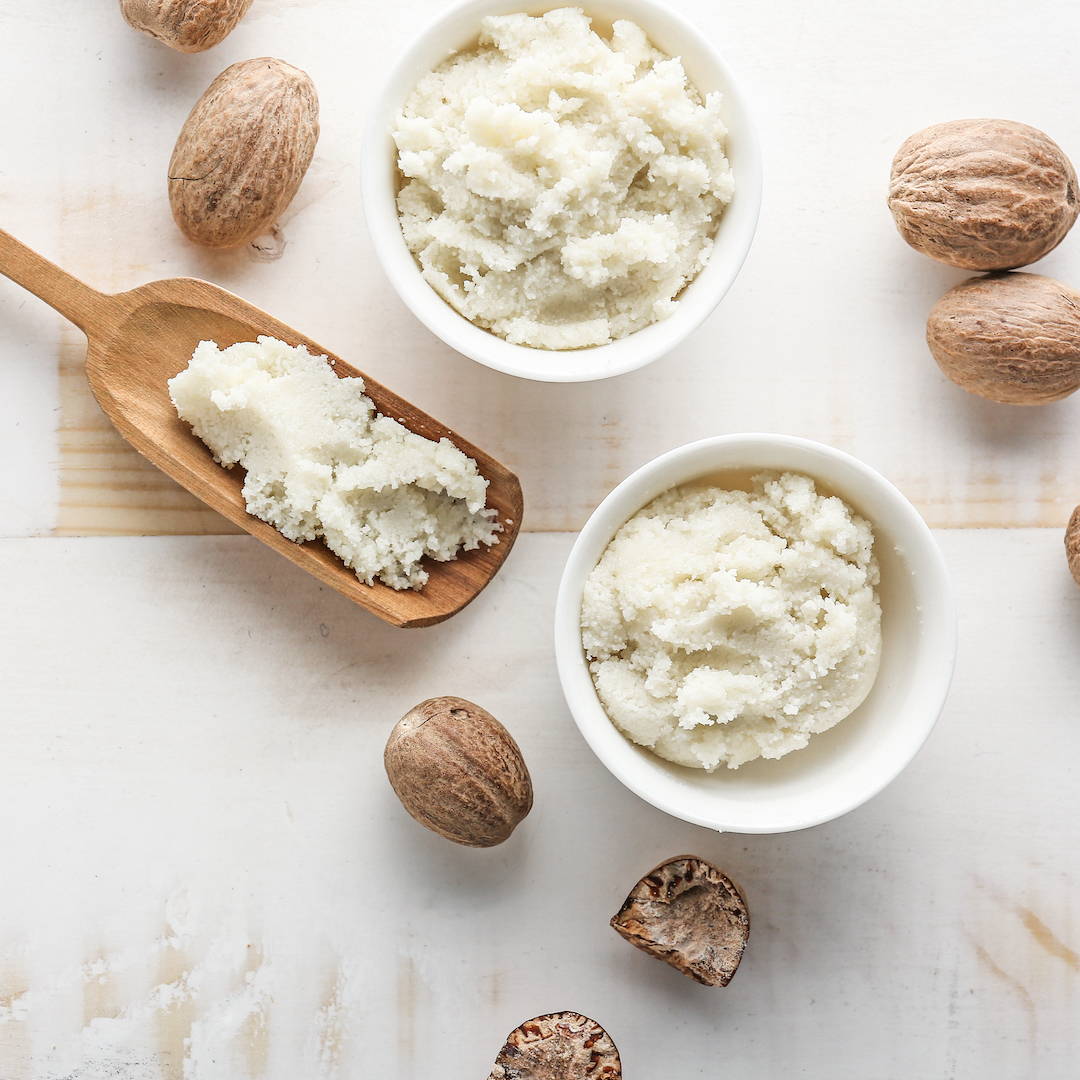 Shea Butter: Shea butter is loaded with Vitamins A and E, beneficial fats, and a mild sun protection component, making it perfect for nourishing and moisturizing dry skin, leaving it healthier and more supple.
Avocado Oil: This vitamin-rich oil derived from avocados is easily absorbed into your skin, delivering skin loving nutrients faster than you can eat an order of guacamole!
Apricot Kernel Oil: Used for centuries in Chinese medicine, apricot kernel oil is derived from the pits of yummy apricots. Bursting with Vitamins E and K, this moisturizing oil helps your skin retain moisture for rich and rejuvenated skin.
Arrowroot Powder: Derived from the roots of the South American plant, maranta arundinacea. Arrowroot was named that way because it was actually used for treating arrow wounds! This vitamin rich root gives our body butter that lusciously thick and creamy feel for a finish that begs to be touched and admired.
STEP 1 Whipped Body Butter is best when used after a bath or shower
STEP 2 Massage a thick layer onto your skin until fully absorbed
STEP 3 Enjoy fresh, nourished skin!