---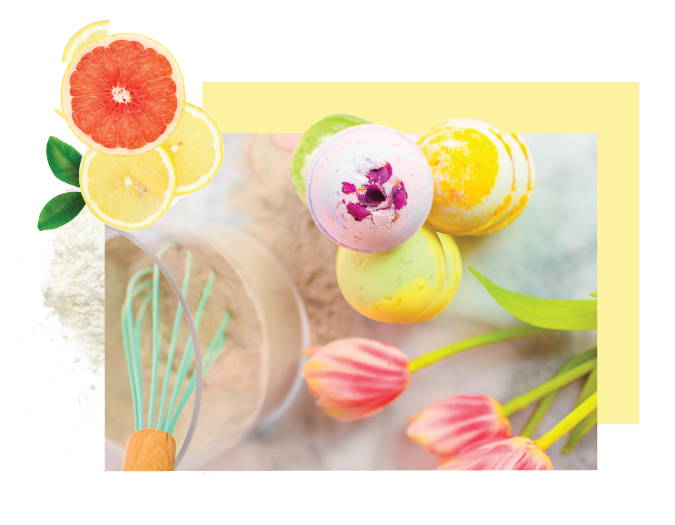 Sweet Almond Oil: The moisturizing oil from the small but mighty almond is full of Vitamin E, A, beneficial fatty acids, protein, potassium and zinc. It's an antioxidant powerhouse making it a perfect match for your skin because it helps protect against deterioration of precious collagen, helping skin stay healthy and firm.
Epsom Salts: Each luxurious bath bomb is packed with these stress relieving crystals perfect for relaxing your sore and tired muscles.
Bentonite Clay: Used for centuries by Native Americans for it's healing properties, bentonite clay is formed after volcanic ash has weathered and aged in the presence of water. It's strong, negative electromagnetic charge acts like a magnet for metals and toxins in the body, giving your skin a pure and detoxified feel.
Ingredients: Sodium Bicarbonate, Citric Acid, Magnesium Sulfate, Sweet Almond Oil (Prunus Dulcis), Fragrance, Pink Grapefruit Oil, Bentonite Clay, Yellow 5 Lake, Grapefruit Peel (Citrus Paradisi)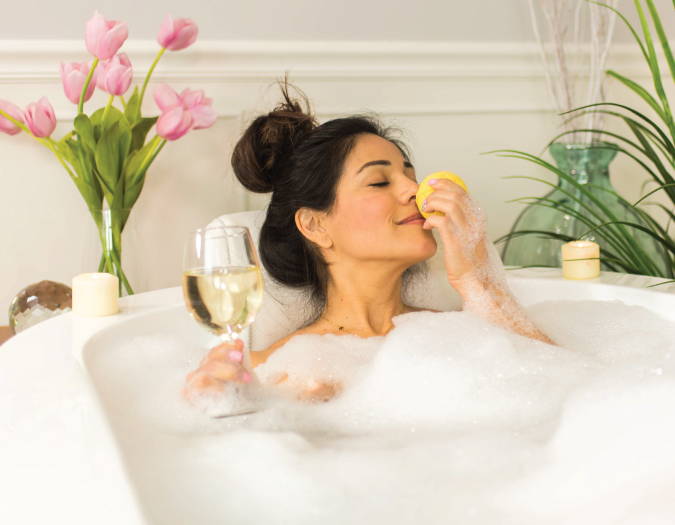 STEP 1 Fill your clean bath tub with warm water.
STEP 2 Drop your Citrus Sunrise Bath Bomb into the tub.
STEP 3 Sit back and relax as your bath water transforms into a colorful & fragrant stress melting oasis!