---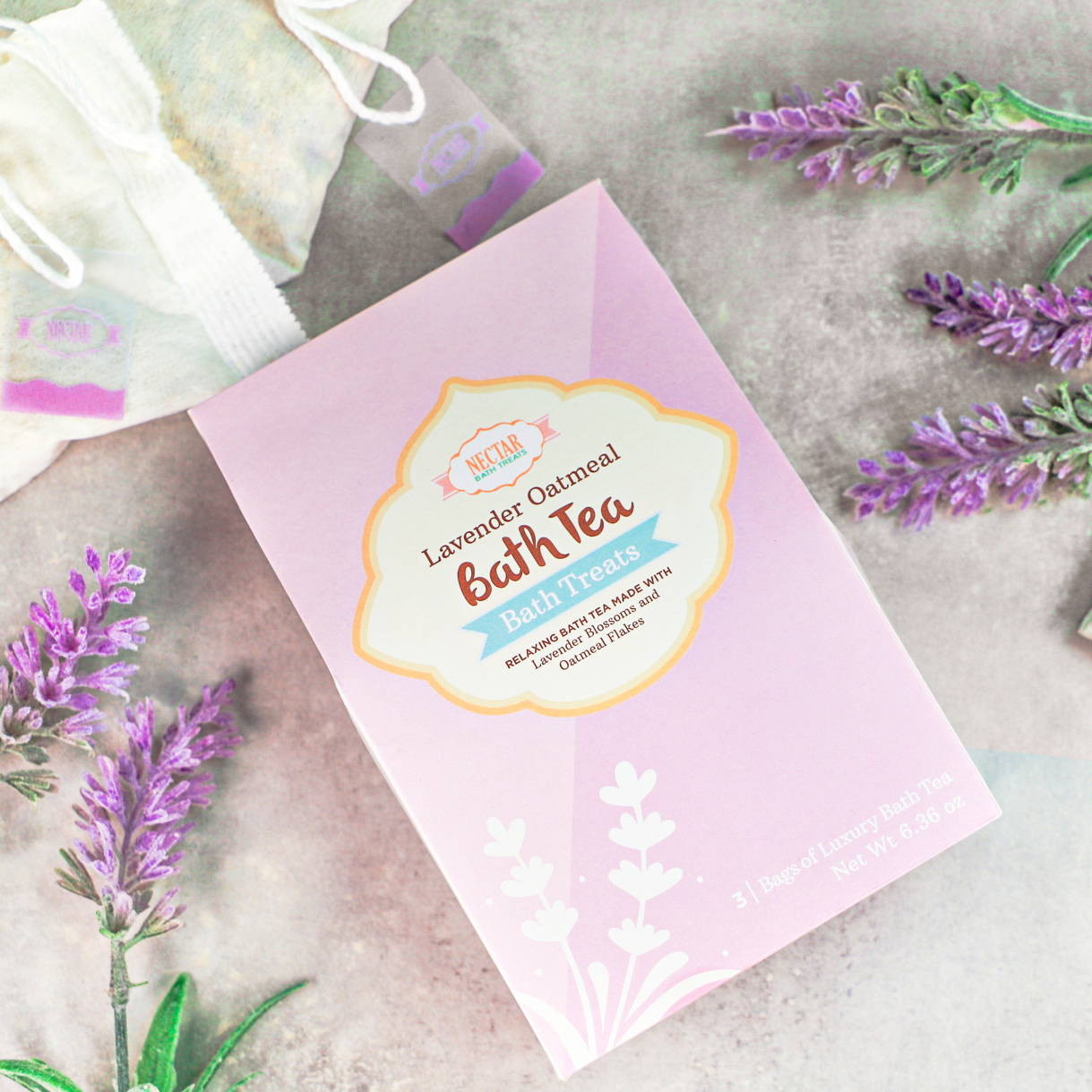 Each lavender oatmeal bath tea is filled with:
Epsom Salt: These stress relieving crystals are perfect for relaxing your sore and tired muscles.
Oat Bran: Nourishing Oat Bran is known to help reduce skin inflammation and hydrate skin.
Lavender Flower: Lavender contains antioxidants and is known to have antibacterial and anti-inflammatory properties while also helping to moisturize and skin.
Rich Hibiscus and Grape Seed Oil: Helps moisturize the skin leaving a perfect soft and smooth feeling!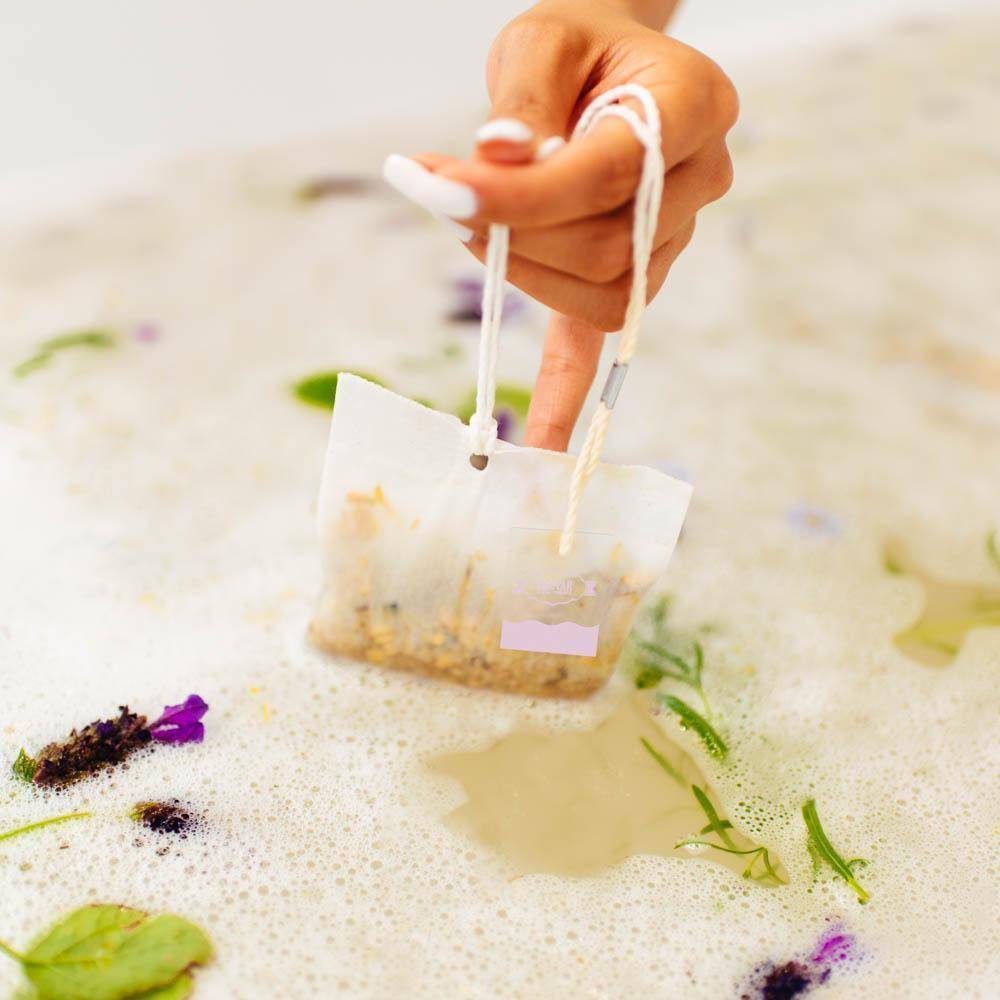 STEP 1 Start filling your clean bath tub with water.
STEP 2 Simply drop in your Lavender Oatmeal Bath Tea bag into the water.
STEP 3 Sit back and relax as your bath tub transforms into a soothing herbal paradise!